I received this book for free from First to Read, Penguin Random House in exchange for an honest review. This does not affect my opinion of the book or the content of my review.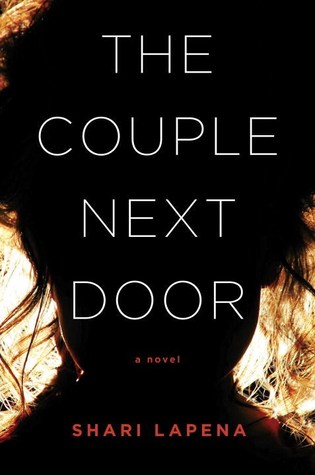 The Couple Next Door

by Shari Lapena
Published by Pamela Dorman Books on August 23rd, 2016
Genres: Fiction, Crime, Thrillers, Mystery & Detective, General, Suspense
Pages: 304
Source: First to Read, Penguin Random House
Goodreads


Anne and Marco Conti have plans to attend a dinner party next door, but the babysitter cancels at the last minute and their neighbor is demanding a child-free evening. Against Anne's better judgment, Marco convinces her to leave their six-month-old baby at home. They'll take the baby monitor and check on her every half hour. Everything will be fine! But when they return home, the front door is ajar. They race upstairs to the crib and it's empty! The baby is too young to escape the crib by herself, so who broke into their house and took her?
[Anne] is filled with rage, but she is careful not to show it. She has had a lot of practice feeling anger without showing it. She dissembles. Isn't that what everyone does? Everyone is faking it, all of them pretending to be something they're not. the whole world is built on lies and deceit.
I read this book way too fast to think about it very critically. I didn't rate this four stars because it was groundbreaking or for any well-developed characters. I rated it four stars because I had so much fun reading it! When I put my e-reader down to go to bed, it was calling to me from the nightstand: "WE MUST FIND BABY CORA!" It reminded me of my school years, when I would race through multiple library books every week and be completely enthralled by all of them. It's not always easy to recapture that feeling as an adult, so I appreciate any book that can make that happen. I was doubtful it would maintain momentum after we discover the basics of what happened halfway through (and I pretty much figured out the rest of the story from there), but the tension was well-sustained. There's much more to the story!
Through the voice of an omniscient narrator, we get a glimpse into the minds of many of the characters. The emotionally detached, present tense narration made me feel even more anxious. Here is a link to the first chapter on the author's page, so you can get a sense of the writing style. (I did have a few issues while reading, but those appear to be fixed in the finished version.) The primary characters are Anne, Marco, and Detective Rasbach. Even though I got to read everyone's thoughts, I still wasn't sure who to trust. Marco feels pressure because he is the one who came up with the idea to leave the baby at home and he was the last one to see her. He knows that Anne's wealthy parents are counting this as yet another strike against him. Anne's postpartum depression put her under suspicion and she can't even trust her own memories. Detective Rasbach knows the parents are usually involved in cases like this, but he also knows not to expect anything. Everyone is on his suspect list!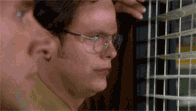 There were a couple things at the end that bothered me. The detective's revelations at the end didn't feel earned and I didn't like how one of the minor characters ended up being tied in. But that last page totally put an evil smile on my face, which subsequently made me feel like a terrible person! This book was a lot of fun. It's a great cure for a reading slump!
Related Posts