I received this book for free from NetGalley in exchange for an honest review. This does not affect my opinion of the book or the content of my review.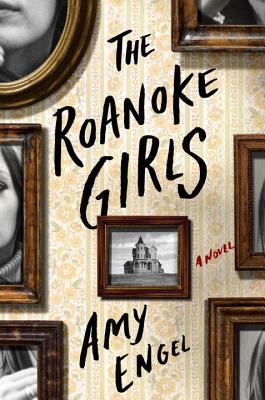 The Roanoke Girls

by Amy Engel
Published by Crown/Archetype on March 7th 2017
Genres: Fiction, Thrillers, Suspense, Psychological, Contemporary Women
Pages: 288
Format: Electronic ARC
Source: NetGalley
Buy on Amazon
Goodreads


I was clueless about this book's subject, so my eyes just about popped out of my head when a character blurts out the scandalous family secret! The Roanoke Girls is exactly the type of twisted tale that I'd sneak into my library book stack when I was a teenager, so it triggered a nostalgic feeling in me. I was completely riveted by the story, but the entertaining quality made me feel like a rubbernecker. One big secret is revealed at 12% and the course of the story felt fairly certain from that point, but I'm spoiler-tagging the important lessons. If you're sensitive to any type of family secret storyline, you'll probably want to read this first spoiler: View Spoiler »incest. « Hide Spoiler
"Roanoke girls never last long around here. In the end, we either run or we die."
Fifteen-year-old Lane was sent to live with her grandparents after her mother committed suicide. It had always been just her and her depressed mother, but now she is surrounded by family. She's welcomed to the Roanoke estate by her charismatic grandfather, cold grandmother, and "mouthy, willful" cousin Allegra. Allegra and Lane hit it off immediately, becoming as close as sisters. The living arrangement only lasts for one summer, because Lane uncovers a terrible secret. She runs away and never looks back. Eleven years later, Lane's grandfather asks her to return home. Allegra is missing. Lane becomes the first Roanoke girl to go back to Roanoke and she doesn't intend to leave until she does right by her cousin. Where is Allegra? Why has so much tragedy befallen the Roanoke girls?
Roanoke always felt slightly alive, especially when I was there alone, as if it could lead me astray down unused corridors, whisk me away into the unknown, never to be seen again.
I was totally sucked into the story from the beginning. The prologue is deliciously creepy! The chapters alternate between Lane's first summer at Roanoke and her return as an adult, with occasional interludes from the other Roanoke women. The story takes place in rural Kansas, with "wheat fields that melt into the horizon" and the ever-present sounds of cicadas and train whistles. The sticky, oppressive heat is unrelenting. Lane always imagined Roanoke as a majestic estate, but it's actually a farmhouse augmented by a mishmash of disparate renovations. The entire town of Osage Flats feels like a return to a simpler era, but Roanoke is uniquely stuck in time. Lane's short time there feels like a lifetime. When she returns to Kansas, she reconnects with friends from her first summer at Roanoke: loyal Tommy and ex-summer-fling Cooper. I actually liked the romantic subplot in this one! Cooper and Lane had an interesting history and I'm a sucker for a "bad boy trying to do better" storyline.
Guilt, I'm discovering, is an emotion that's almost impossible to kill. It's like a poisonous weed that keeps on growing, burrowing into every vulnerable spot. Always reminding you of all the ways you've failed.
One of the secrets is revealed in the beginning, which allowed me to focus on how everything happened rather than what happened. Every subtle behavior takes on an ominous tint when we discover why Lane fled Roanoke so quickly. We see how a manipulator can muddle issues to the point that a person doesn't trust their own instincts. View Spoiler »The Roanoke Girls addresses the confusing feelings a survivor of sexual abuse may have, the type of feelings that aren't easy for outsiders to hear. Oprah Winfrey addresses these feelings in her interview with Matthew Sandusky (Washington Post, Ordinary Evil blog):

"This is what people don't understand about sexual abuse. People think that sexual abuse is somebody throwing you against the wall, and torturing you or raping you…They don't understand that the aim and the intention of the perpetrator is to make it pleasurable, so you will be confused."

Allegra was given the illusion of choice, but she'd been carefully groomed from a young age. Roanoke is so isolated from the rest of the community that it's not hard to see how she came to be so dependent on her abuser for love and affection. I liked that Allegra is not judged for her situation. Lane even admits that different circumstances could've led her down the same path. While secrets are a normal part of life inside Roanoke, the horrors are amplified when the victims are exposed to the outside world. The devastating effects of abuse endure long after the abuse has ended. Lane's mother Camilla could barely function. One of the most heartbreaking moments is when Lane finally understands her mother's overwhelming despair. Camilla couldn't love a child they way they should be loved, but she did the best she could.

I knew well the painful futility of reaching for more than you were ever likely to get, how much easier it was to simply accept the limits of your world.

There were so many opportunities for the secrets of Roanoke to be exposed. How do scandalous secrets stay hidden for so long? Shame or family bonds are common reasons people stay silent. Sometimes the concerns are more selfish. With time, someone else's secrets can easily become your own. Maybe by the time they're ready to talk, they feel implicated in the crime. One of the most shocking things about these situations are the wives and mothers who turn a blind eye to what's happening, or even resent those being abused while loving the abuser. This story shows the thought process of a woman who has to choose between doing the right thing and her husband, as well as how an abuser pits their victims against each other.

I realize that the distance I've put between us, both in miles and in years, matters not at all. Because behind the secrets and the horrible truth, under the shame and anger that beat like a heart, there still lives a terrible kind of love.

What kept the whole story from being too much for me, was that it isn't overly explicit. We are introduced to the Roanoke girls when they are alone with their thoughts. Their chapters are about how they were feeling, rather than lurid descriptions of what they were subjected to. However, there were still several moments made me sick to my stomach, including a kiss and Lane's description of her grandfather's love at the end. The beauty of the Roanoke girls is repeatedly mentioned, but I was especially annoyed at the focus of the handsomeness of a patriarch. It almost felt like it was trying to make his magnetism more palatable, even though attractiveness doesn't seem to be a key feature in these situations. « Hide Spoiler
You can't outrun what's inside of you. You can only acknowledge it, work around it, try and turn it into something better.
At Roanoke, secrets fester in the darkness. It was sad to see how even "good" people fell prey to their baser instincts. My heart broke even more for one of the girls when her trust was betrayed by the one person she thought she could count on. The author also explores secrets outside of the cultish, twisted environment of Roanoke. The Roanokes are not the only ones who have dark secrets. More than one character wonders if the cycle of pain is destined to repeat itself through the generations."Sometimes you have to pass the pain around in order to survive it."
"Sometimes people who love us can still hurt us." The Roanoke Girls features an extreme situation, but we've all seen shades of it in the news. Crimes committed by respected members of the community, their terrible secrets guarded by those who should be the protectors. Sometimes segments of the community rally around these people, while passing judgment on the victims. This story covers some difficult issues that can be hard for people with loving families to comprehend. It's a compelling story, but also very disturbing. The contemporary mystery vibe made me feel like I was gawking at the situation, which is why I'm so conflicted about my feelings for this one.