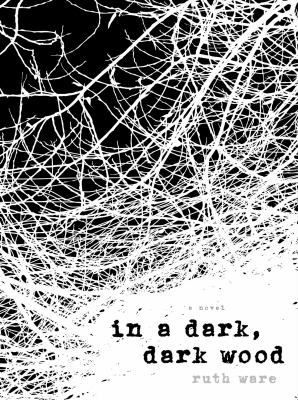 In a Dark, Dark Wood

by Ruth Ware
Published by Simon and Schuster on August 4th 2015
Genres: Fiction, General, Literary, Suspense, Thrillers
Pages: 320
Format: eBook
Goodreads


Fun start, slooooooow finish.
Nora hasn't spoken to her high school best friend Clare in a decade, until one day she receives an invitation to Clare's hen party. Nora is immediately wary of the invite, but she decides to attend anyway. The story opens after the party has taken a tragic turn for the worst and Nora is in the hospital with no memory of what happened.
The brain doesn't remember well. It tells stories. It fills in the gaps, and implants those fantasies as memories.
I have to try to get the facts . . .
But I don't know if I'm remembering what happened—or what I want to have happened. I am a writer. I'm a professional liar. It's hard to know when to stop, you know? You see a gap in the narrative, you want to fill it with a reason, a motive, a plausible explanation.
And the harder I push, the more the facts dissolve beneath my fingers . . .
The first half of the book alternates between "before the incident" and "after the incident". The hen party itself was a lot of cringey-fun. The author really captured the awkwardness of an event where the only thing anyone has in common is a relationship with the honored guest. The premise for Nora's invitation and the party games in that context were so cruel, but definitely entertaining. The characters (all in their late twenties) are immature and shallow, but it was actually fitting for this book. I loved the setting of an isolated glass house buried deep in a creepy forest in the English countryside. ("The night was drawing in, and the house felt more and more like a glass cage, blasting its light blindly out into the dusk, like a lantern in the dark. I imagined a thousand moths circling and shivering, drawn inexorably to its glow, only to perish against the cold inhospitable glass."). There is a great theater motif running through the novel and the see-through house is a great manifestation of it. It actually became like an extra character and I missed it in the second half!
I realize how young we were—hardly more than children with the careless cruelty of childhood and the rigid black-and-white morality, too.
There is no gray when you're young. There's only goodies and baddies, right and wrong. The rules are very clear—a playground morality of ethical lines drawn out like a netball pitch, with clear fouls and penalties.
It all fell apart for me halfway through this 320 page book, when the story completely catches up with Nora in the hospital and it becomes all amnesia, all-the-time. All the "WHAT HAPPENED?", "I MUST REMEMBER!", and rehashing was so frustrating. New information comes in at a slow drip and by 80% I wasn't even sure if I cared what happened! I kept going because I was hoping for some insane twist, but I was disappointed when my initial impressions were correct. Also: the fact that tea-hating, crime writer Nora thought that that last tea was a good idea was baffling!
"People don't change," Nina said bitterly. "They just get more punctilious about hiding their true selves."
My husband always tells me how his father would joke that the moral of every story was "they should have kept their ass at home!" That was definitely the case with this story! While this wasn't an "add it to the top of your list immediately" book for me, I think it would be a fun beach read.
Related Posts