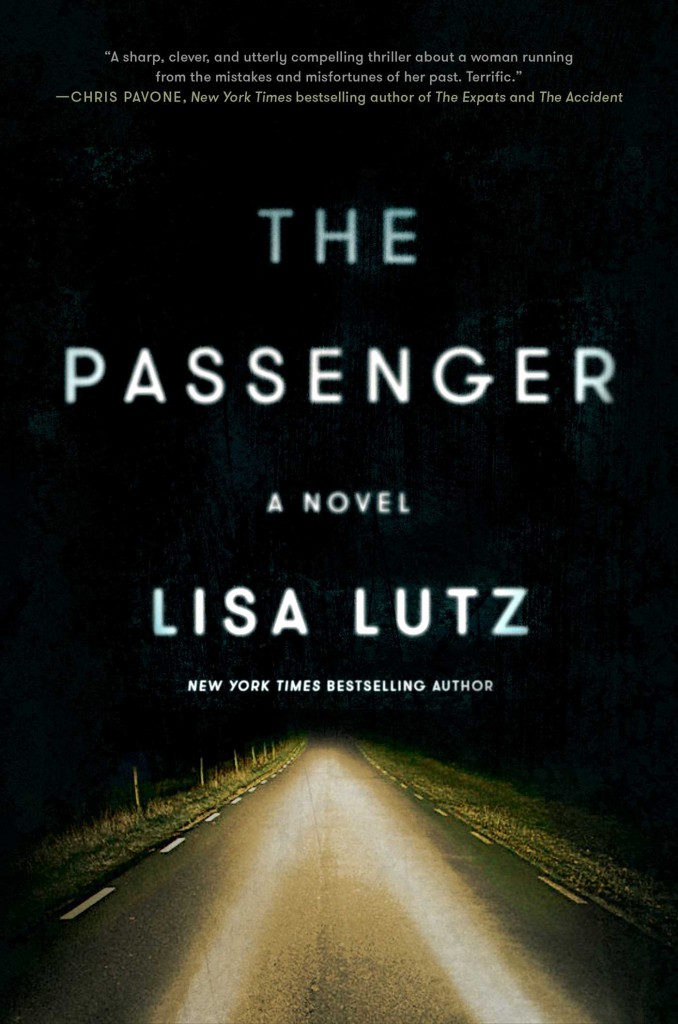 The Passenger

by Lisa Lutz
Published by Simon and Schuster on March 1st 2016
Genres: Fiction, Mystery & Detective, Psychological, Suspense, Thrillers
Pages: 320
Format: eBook
Buy on Amazon
Goodreads


I chose to run because I figured that would give me the best chance at something like living. And that's exactly what it was. Something like living.
Preposterous fun! Travel along with a woman who assumes different identities, while running from multiple pasts. (The main character takes on many names in this book, so I am going to refer to the main character as Tanya.)
When you take another person's life, it changes you. It doesn't just change how you look at the world or how you see yourself. It alters you to your core, your DNA. All of the things I had once believed about myself, about my inherent decency—I didn't have the same foothold on them as I once had.
Tanya Dubois is standing over her dead husband at the bottom of the stairs. She claims she had nothing to do with it, but she is not terribly torn up about this turn of events. She doesn't want to the police snooping around, so she decides to run. She calls an old acquaintance for help in obtaining a new identity. It quickly becomes apparent this is not the first time she has used his services. What is Tanya running from?
I hadn't let myself linger much in the past. The best part of running full speed is not having time to look back.
The first half was great. Tanya is world-weary and has a dry sense of humor. She was a fun character to travel the USA with and I liked following along as she chose identities and disguised herself. I enjoyed the first extended stop in Austin, TX, because there was a ton of action and it is always fun to spot nearby locations in books. My favorite place was Recluse, Wyoming, because a town where everyone feels trapped was an interesting compare & contrast to Tanya's situation. I actually liked the "romantic" interest that was introduced and the casual, adversarial nature of their relationship. The best part was her job! The idea of an imposter teacher covertly imparting survival lessons to the town's children is endlessly amusing to me! View Spoiler »"I want you to write one page on what you want to be when you grow up, and then one page on what you want to be if that first thing doesn't work out, because sometimes things don't work out the way we'd like them to. Then another page on what you'd do if the first two things you'd like to be don't work out. Then two pages on the one thing you definitely don't want to be no matter what. It's really important not to let the bottom drop out of your life." I loved little Andrew and I hope he gets to use the road maps! « Hide Spoiler During our travels, we also get to read Tanya's email communications with an old boyfriend. These emails help shed a little light on her first life.
If you murder someone once, even with a tenuous argument for self-defense, you can blame it on chance, being at the wrong place at the wrong time with the wrong name. But the next time you kill someone, you have to start asking the hard questions. Is it really self-defense or a lifestyle choice? When you kill another human being in cold blood, you kill part of yourself.
I lost my reading momentum in the second half. After Recluse, Tanya doesn't set foot in any location or identity for very long. There are a series of isolated incidents that are hurdles in her path, but they never amount to anything except reminding Tanya of her humanity in a couple of cases. The publisher summary led me to believe Tanya was more experienced at deception than she actually was. The trip gets really disorganized and she makes some silly decisions. View Spoiler »Going back through Chicago was a TERRIBLE idea, strict policy or not! « Hide Spoiler I never felt the weight of her actions bearing down on her, nor did I feel like anyone who was chasing her was close to catching up. Even though I really enjoyed Blue's character, her actions ended up being the most ridiculous part of the book View Spoiler »(the quick trust, journalism, the final accident) « Hide Spoiler. The ending was anticlimactic for both me and Tanya. View Spoiler »"I have to admit, it was a bit of a letdown. Running so hard for so long only to learn I was free. It was like gearing up for a championship fight only to have your opponent take a fall. I still wanted to fight. I had lived for so long with my options narrowed into a foxhole, I wasn't sure how I would proceed now that the real world was open to me." « Hide Spoiler
"There's nothing else to you, besides youth. You're just a shell. You seem empty inside, as if your personality has been hijacked."
The main character is not in the driver's seat of her own life and she has almost completely disappeared into the cast of characters she has been forced to become to survive. She is an empty vessel who has to remain vigilant and ready to react at any moment. She is loyal to a fault. While the main character's situation leads to her not feeling like a complete person, I really liked her toughness and her folksy humor! I had a lot of fun reading The Passenger, but the second half didn't consistently maintain the tension created in the first half. Another book about a woman who assumes multiple identities is The Diver's Clothes Lie Empty, though she does it in a more unintentional way.
"I do love symmetry, don't you?" "I prefer justice," I said. "Sometimes you get both."
Related Posts