I received this book for free from First to Read, Penguin Random House in exchange for an honest review. This does not affect my opinion of the book or the content of my review.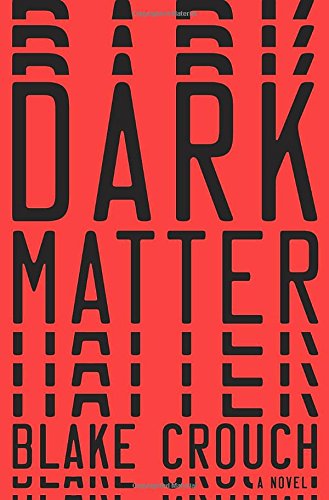 Dark Matter

by Blake Crouch
Published by Crown/Archetype on July 26th 2016
Genres: Fiction, Science Fiction, General, Thrillers, Suspense, Technological
Pages: 352
Format: Electronic ARC
Source: First to Read, Penguin Random House
Buy on Amazon
Goodreads


Unsettling sci-fi thriller.
No one tells you it's all about to change, to be taken away. There's no proximity alert, no indication that you're standing on the precipice. And maybe that's what makes tragedy so tragic. Not just what happens, but how it happens: a sucker punch that comes at you out of nowhere, when you're least expecting. No time to flinch or brace.
Jason Dessen is a professor/atomic physicist with a comfortable family life. He adores his wife and fourteen-year-old son, though he sometimes wonders how different his life would've been if Daniela hadn't gotten pregnant. While walking back home one night, Jason is abducted and drugged. He wakes up in a strange place surrounded by unfamiliar people who claim to know him and have been anticipating his return. Is he stuck in a dream or was his family life the dream? Jason attempts to figure out who these people are and what they want from him, as he desperately tries to fight his way back to a family that he's not even sure still exists.
What if all the pieces of belief and memory that comprise who I am—my profession, Daniela, my son—are nothing but a tragic misfiring in that gray matter between my ears? Will I keep fighting to be the man I think I am? Or will I disown him and everything he loves, and step into the skin of the person this world would like for me to be?
And if I have lost my mind, what then?
What if everything I know is wrong?
This is a book where it's impossible to discuss too much of the plot without spoiling the whole thing, so I'm going to write about all the other aspects.  Blake Crouch is a novelist and a screenwriter. The story is fast-paced and the action plays out cinematically. A large percentage of the paragraphs are only one sentence, which makes it hard not think, "I'll go to sleep after one more sentence!" I value my sleep, but during the last half I stayed up past midnight and then woke up at 4am to finish it! First-person present perspective was the perfect choice for this story. The odds Jason faces seem insurmountable and I wasn't sure how the story was going to turn out. Even if I were to assume a happy ending, I had no clue how he was going to get there!
Experimental physics—hell, all of science—is about solving problems. However, you can't solve them all at once. There's always a larger, overarching question—the big target. But if you obsess on the sheer enormity of it, you lose focus.
The key is to start small. Focus on solving problems you can answer. Build some dry ground to stand on. And after you've put in the work, and if you're lucky, the mystery of the overarching question becomes knowable. Like stepping slowly back from a photomontage to witness the ultimate image revealing itself.
Books of this nature are always going to be "mind-fuckingly weird," but the author does a great job of explaining what's going on in a clear and concise way. It did make my head hurt a little, mostly because the whole premise is unnerving, but I was able to grasp the concepts enough to enjoy the story. It isn't overly sciencey. It's mostly about relationships, choices, and identity. The heart of the story is the love Jason has for his family.
Am I still the same man at the most fundamental level? And what is that level? If you strip away all the trappings of personality and lifestyle, what are the core components that make me me?
My favorite parts involved the doors and I could have spent all day in that section! I also liked seeing how Jason worked his way through his problems. Jason is a likable everyman and I was rooting for him to find his way back to his family. My only complaint is that I would have liked to get to know his son Charlie more. Jason's devotion to his wife was refreshing, but his son felt like an afterthought.
What a miracle it is to have people to come home to every day. To be loved. To be expected. I thought I appreciated every moment, but sitting here in the cold, I know I took it all for granted. And how could I not? Until everything topples, we have no idea what we actually have, how precariously and perfectly it all hangs together.
What makes us who we are? If you had the opportunity to go back and make different choices, would you? It will hard to take anything in my life for granted after reading Dark Matter! It's a book that I would recommend for reluctant readers, as well as those looking for a fun and exciting book that's a little bit challenging. Even though I've already read this, I'm going to get the audiobook so my husband to listen to it. I know he'll love it! We watch a lot of movies in this genre and I still enjoyed it. I think it will appeal to readers of Ready Player One, The Martian, and The Library at Mount Char. Some of the more trippy parts reminded me of Maybe in Another Life, The Adjustment Bureau (movie), and Interstellar (movie), but it's also very different!
There's something horribly lonely about a place that's almost home.
Related Posts