I received this book for free from NetGalley in exchange for an honest review. This does not affect my opinion of the book or the content of my review.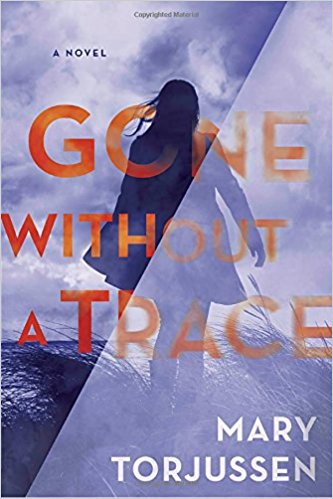 Gone Without a Trace

by Mary Torjussen
Published by Penguin on 2017
Genres: Fiction, Thrillers, Suspense, Crime, Psychological
Pages: 352
Format: Electronic ARC
Source: NetGalley
Buy on Amazon
Goodreads


Hannah is having a great day! She can't wait to get home and tell her boyfriend Matt about how well she did during her training course. Her excitement is dampened when she walks in through her door and notices that everything is rearranged. It looks exactly like it did before Matt moved in. His belongings are gone and her possessions are back in their original places. His social media accounts are deleted and his phone number is disconnected. All remnants of him are gone, even the photos and text messages on her phone. It's like he never existed. After four years together, the relationship is over and she never saw it coming. Hannah was on the fast track to a promotion before Matt went missing, but it all starts to slip away as she becomes obsessed with finding him. Where could he have gone and why couldn't he have just told her it was over? While she's looking for him, it seems that someone is looking for her. Who's sending her creepy messages from an unknown number? Could it be Matt?
The whole thing seemed like a dream. His living there, I mean. Like a dream, or like he'd died. It was as though it belonged in another place, another realm. Because there was no sign of him, it was as though he hadn't existed, as though I'd made him up.
Hannah is humiliated. Everything she thought she knew feels like a lie now. How long had he been planning this? What does it say about her that he left like this? Hannah's devastation was understandable, but she's such an exhausting character. She's a very immature 32-year-old and a total drama queen. Her closest relationship besides Matt is her best friend Katie, but they have more of a toxic rivalry than a friendship. They're constantly making subtly rude comments to each other. Katie encourages her to move on, but Hannah isn't ready for that yet. As Hannah descends into madness, little things slip that show that she's an unreliable narrator–manipulative habits, selfish thoughts. I got the feeling she was glossing over something major. She comes across as deluded and I didn't trust her perceptions at all. Sometimes we don't know how far she's fallen until someone else calls her out on it.
No matter how long you've known someone, you never truly know them.
My biggest criticism is that Hannah's investigation is so slow. She doesn't have much to go on because Matt was extremely thorough in extricating himself from her life! Hannah tends to make logical leaps and become obsessed with easily confirmable possibilities. At the three-month mark, I was more than ready for her to get over it and move on. He obviously didn't want to be found. The pace picks up about 2/3s of the way and it was a wild ride. I actually guessed most of the reveals, except for the very last one. That twist was actually my least favorite, because the scene was oddly tensionless after everything that had happened.
What would cause someone to disappear on their partner without a trace? Hannah's story kept me turning the pages, but it didn't make my heart pound.
Related Posts